Rely on our experience and professionalism to organize your events from the ambitious project illustrating your leadership, to the crowning moment in your love affair, to the celebration of an important moment in your life. More than ten years of experience in the field allows us to organize all kinds of events.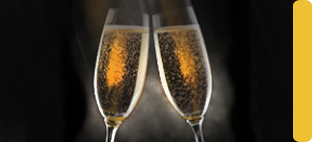 WEDDINGS, BIRTHDAYS AND ANNIVERSARIES 
This is the most important day in fulfilling your desire and with nothing forgotten. Let yourself be guided by a highly qualified staff that leaves nothing to chance. Our agency can suggest or accommodate anything your imagination can conceive in a great landscape, fabulous facility, and all with unique attention to detail.
In the creation of these events, we can provide the following: facility location, setup, transfers, audio-video, catering, hostesses, entertainment, graphics, printing, security, artists, technicians, floral decorations, study, and scenery/sets.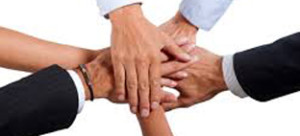 INCENTIVES E TEAM BUILDINGS
The organization of incentives is a marketing tool aimed at stimulating, motivating, rewarding, promoting and thanking people who collaborate with the company. The choice of destination is studied with the company to consider the important elements in making it a success: guests profile, occupation, position, education, and social status.
The service can be addressed to all levels of the company. Choosing a travel incentive is therefore essential for the sake of the employees' loyalty and to obtain the best results. The team building events – literally "team building" – are designed to develop a sense of belonging to the company or the group itself, create bonding, and improve relations within a group of individuals working together. This, a key factor, strengthens team spirit among group members.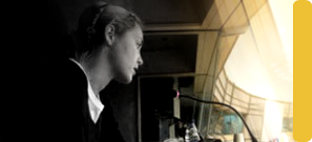 MEETINGS AND CONFERENCES
Organizing a meeting or a conference also means providing a service to qualify the client's image. It is essential to perform this job with professional and customized solutions. Tuscany, in particular, offers many one-of-a-kind locations with that special feature to ensure the success of a well-organized event.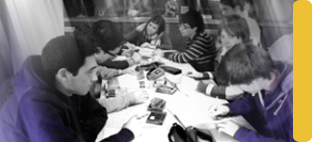 EDUCATIONALS
The best companies have always invested resources to promote themselves through "Educationals." They are addressed to students in the same field or to new employees. Educationals may be held for one or more days, with tours to the different company properties. Aimed at those who will one day be staff, this is an ideal means to advertise a company and promote its development.
• Location of the Facility
• Setup
• Transfers
• Audio-video
• Catering
• Hostess
• Graphics and Printing
• Security
• Entertainment and artists
• Technicians
• Flower arrangements
• Study and scenery sets